An engagement ring is given to someone at the time of a marriage proposal. Traditionally, women receive the engagement ring and are expected to wear it starting from the time of the proposal. Having a ring on her finger will indicate to the world that she is taken and is committed to her partner. These rings can vary greatly in terms of extravagance and price, but the most common type of engagement ring has a diamond or another gemstone set atop a pretty band. The engagement ring is worn on the third finger of the left hand (the one next to the pinky).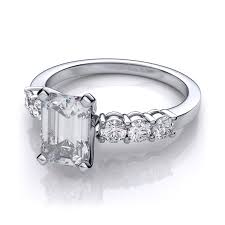 Before you start diamond shopping you need to understand the "4Cs": cut, color, clarity and carat. Each diamond is priced individually according to the mix of the 4Cs.
As well as a diamond, ring-buyers also need to think about ring metal. Platinum tends to be most expensive but high quality white gold can give the same glamorous aesthetic more cheaply. Bear in mind that most people opt for the same ring metal for their wedding ring, so you might want to subtly find out your intended's preferences.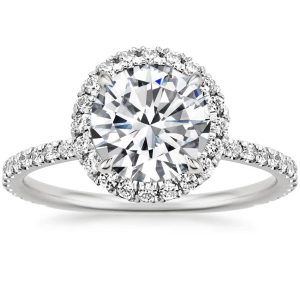 In addition to the historical meaning of the wedding ring, there is also a symbolic aspect as well. The circular shape of a ring represents eternity and infinity, and the hole through the ring signifies a doorway leading to events in the future. To give someone a ring indicates the commitment of never-ending and immortal love.
Beautiful engagement rings can vary greatly in price depending on the materials used to make it, the size and your location. Most engagement rings include at least one diamond. A general rule of thumb that many people choose to follow is to spend about two to three months' salary on an engagement ring. Of course, how much you choose to spend on any of your wedding jewelry is entirely up to your preference and tastes.