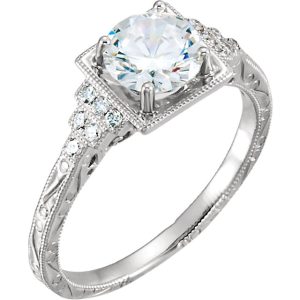 Modern engagement rings usually refer to rings that depart from traditional engagement ring styles. These rings have halos, asymmetrical lines, colored metals, inset diamonds, anything to make them stand out. They can be overly simplistic or very detailed. In all cases, they are very unique and customized to the individual woman who wears it.
Modern engagement rings have opened up a range of unique rings that have different metal colors and diamond color combinations. A ring can be silver with rose gold accents and pink sapphire accent stones in a somewhat eclectic, but beautiful look. Modern engagement rings push the boundaries on what makes up an engagement ring. It is no longer a silver or gold thin band with a perfect circle cut diamond in the center and a diamond on each side.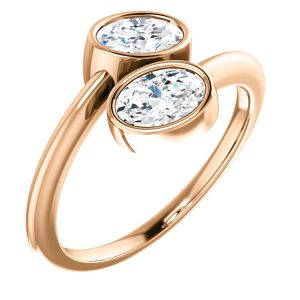 Typical designs for modern rings have lines that cross to create the infinity symbol, use square designs, smooth, asymmetrical lines, or diamonds set to the side of the band, rather than on top.
Trust a Professional to help with your decision.
We do NOT charge you an additional fee to simply review your ideas. We will review your ideas and designs for free.
Black Diamond Engagement Rings. Moments Jewelry Layton Utah 801-633-3242