Shopping for an engagement ring doesn't have to be a dreaded experience. With the right amount of knowledge about what to look for in a ring, coupled with your excitement about asking the girl of your dreams to marry you, this can be an enjoyable exercise matching your newly discovered ring expertise with the money you've got available to spend.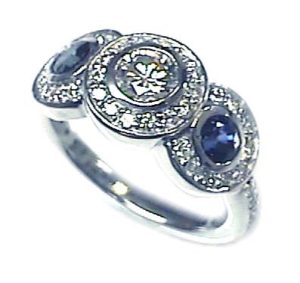 Diamonds will always have their special place in engagement rings, but colorful gems can be a refreshing way to make your ring beautiful and meaningful.
Perfectly round engagement ring bands are traditional and less dressed up, remaining subtle to make the central stone even more eye-catching. But the band can be gorgeous along with the diamond it's holding. This creates a ring that truly stands out. An example is to choose a band that is covered in diamonds. Go one step further and make the diamond-encrusted band twist around the shank for a creative and striking touch.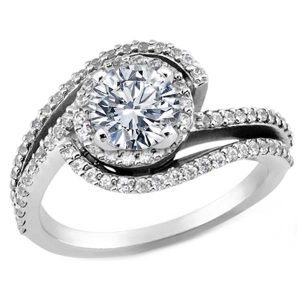 You might think of diamonds as bright and clear, but they can also be sparkling in darker hues, such as grey and black. Darker diamonds are becoming popular because they dare to do something completely different and special. Brown diamonds and rich jewel tones, such as sapphires, are intriguing, while black diamonds add a dramatic touch to your bridal jewelry. Dark diamonds can also be a great match for your personality and/or lifestyle, such as if you like to wear a lot of black or you enjoy unusual pieces. They're perfect for creative brides.
Trust a Professional to help with your decision.
We do NOT charge you an additional fee to simply review your ideas. We will review your ideas and designs for free.
Black Diamond Engagement Rings. Moments Jewelry Layton Utah 801-633-3242